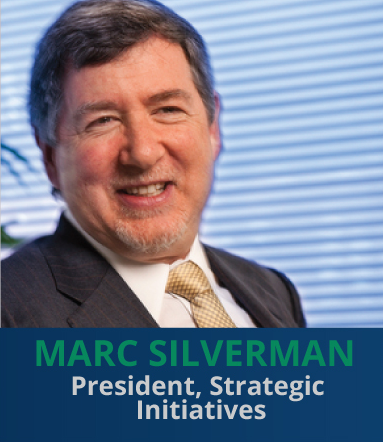 Over the past twenty years, Dr. Silverman has presented Seminars and Keynotes Addresses in over fifteen countries with groups ranging from twelve to over 1000 people. Presentations have run from fifteen minutes to over five days and have been given to various Business, Trade and Professional Associations, composed of Business Leaders, Accountants, Attorneys, Estate and Financial Planners.
Sampling of Topics Presented includes the following:
Creating Great Family Businesses
The Challenge of Family Business Leadership
Creating Emotionally Intelligent Family Businesses
Family Councils: Sustaining Family, Sustaining Business
Implementing Total Quality Management in Family Businesses
Elements of Healthy Family Business
Succession Planning and Governance Structures for Family Businesses
The Importance of Family Governance for the Family and the Business
Required Training for Effective Family Governance and Sustainability
Tools and Techniques for Successful Succession
Untying the Knots of Succession Planning
How to Integrate Trusts with Family Protocols
Family Wealth Preservation
Family Dynamics and the need for Governance Structures in Estate Planning
The Critical Role of Women in Wealth and Family Preservation
How Family Issues Can Unravel the Best of Estate Plans and Vice Versa
How Family Offices Can Help Sustain Families and Their Wealth
Models of Family Governance in Wealth Preservation
Navigating the Shift from Family Business to Family Office
Communication and Conflict in the Family Business
Models of Conflict Resolution for Family Shareholders
The Management of Conflict and Trust in Family Business
Family Business Communication
Intergenerational Communication
Family Business: The Business of Emotions
Leadership and Change
The Challenge of Family Business Leadership
Values Needed for Leadership in the 21st Century
Transformational Leadership
Family Business Models of Leadership
Collaborative Models of Leadership
Dr. Silverman has presented at various trade and professional associations, including the following:
Young President Organization (YPO)
National Society of Accountants (NSA)
Financial Planners Association of Miami-Dade County
Greater Miami Estate Planners Association
North Dade / South Broward Estate Planning Council
1st Annual Family Office Forum, Geneva, Switzerland, Sept. 2006
1st Annual Global Family Wealth Management Conference, Nassau, Bahamas, May 2007
UBS Women's Circle Conference-Succession Planning, Mexico City, Mexico, August 2007
Automotive Chemical Manufacturer's Association
Manufacturers, Jewelers, Suppliers America (MJSA)
JCK International Jewelry Show
Accountants International
Attorneys for Family Held Enterprises
CPE Institute of Accountants, Center for Business and Industry
Philip E. Heckerling Institute on Estate Planning
Family Business Network
Family Firm Institute
Organization Development Institute
Organization Development Network
International Organization Development Association
Society for Human Resource Management
South Florida CEO – The View from Above (invitation only event of medium size companies)
Family Office for Latin American Families Conference 2005
Legis seminars in Colombia – 2006
Lastly, Dr. Silverman has also lectured at numerous universities, family business centers such as Chambers of Commerce, Rotary Clubs, Florida /international University Center for Family Business and Entrepreneurship.