The Challenge of Family
Business Leadership is to
create family and business
organizations that inspire us!

VISION, STRATEGY AND GOVERNANCE
It all begins with vision!
What is the dream of this family,
this business and each individual?
How are they aligned?

Sustaining family wealth
over generations requires a
systematic approach and model

We Work with the Hard Realities
of Family Wealth Preservation,
Generational Differences, Family
Business and the Softer Needs
of Individual Happiness and
Family Unity

Family Unity
- What is the glue that hold this family together?
- How will this family change in the next 10 years?
- What kind of glue will be needed then?
- What issues are not discussed in this family?

Family Business
- Should the Next Generation be Owners & Executives?
- What is the succession plan?
- How will the Shareholder Conflicts be resolved?
- How does the business need to grow?
- Does this business need a board?
- What are the core strengths of this family business?

Wealth Continuity
- Is there a Wealth strategic plan?
- How is growth measured?
- Is there a need for a family office?
- Should certain assets be in shared family ownership?
- What is the impact of wealth on next generation?
- What's the plan's impact on the business, family & individual?

Individual Dreams
- What is the family member's dream of a great life?
- What is each person's great strengths?
- What is each person's learning challenges?
- How do the personal dreams fit into the family business?
- Does the Emotional Intelligence of each family member
assist them in reaching their dreams?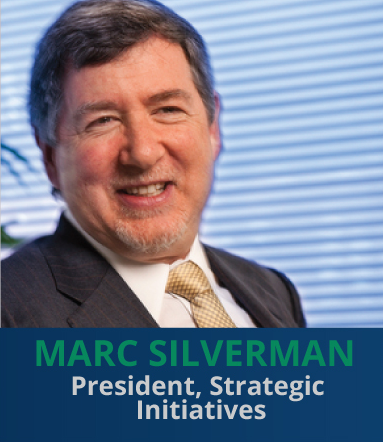 Dr. Marc A. Silverman, Ph.D. has consulted to family businesses
from startup to multinationals, from 1st through 5th generations
and from 3 to over 100+ family shareholders. He specializes in
working with complex family systems of over 25 family shareholders
and particularly in integrating the needs of different generations into
clear succession and governance structures. Most of his clients have
over 4000 employees.A frequent seminar leader, he has conducted
over 90 workshops and seminars in over 14 countries.
Welcome to Strategic Initiatives
We Work With the Hard Realities of Family Wealth Preservation, Generational Differences, Family Business and the Softer Needs of Individual Happiness, Emotional Intelligence and Family Life.
Click Below to Listen to Marc Silverman Podcast Interview
Due to our work with you, when our Dad died we were able to continue to work together as a team. The trust between us has been tested, but your tools and coaching worked. All we can say is Thank you. We never would have been able to stay together without your work with us.
Statement from 52 year old son
I wish I had listened to you three years ago. I know now what you were saying is true. Everything is just more difficult to change now.
Statement from 47 year old son
We've never felt so much love in our family. It's five years later and we're still using the tools you taught us.
Statement from 32 year old son
Now I understand how Family Offices Can Help Latin Families.
–ATTENDEE FROM PRESENTATION GIVEN AT THE INSTITUTE OF CORPORATE GOVERNANCE, PANAMA CITY, PANAMA.
Your presentation on Conflict Resolution and Family Governance was enormously helpful and the highlight of all the presentations of this conference..
–MGI CONFERENCE ON FAMILY OFFICES AND FAMILY BUSINESS, BUENOS AIRES, ARGENTINA
When we started the work with you, we didn't know how important it was. We knew we stopped long before we should have. The result, we are now in a long lawsuit with one of our siblings. Our mother has not spoken to us for 2 years. We're trying to buy the business back. If we could turn the clock back and work with you, we would have saved enormous heartache and money.
Statement from 49 year old son